what our lovely clients say
I have always enjoyed working with Beehive and their artists. They have a great range of styles and every artist I have worked with has been amazing and easy to work with. The staff at Beehive is also top notch. The communicate quickly and clearly, get contracts returned and invoices sent on time. They are my number one rep to go to when I need artists.
Jeff Dinardo
Mike has done an absolutely sterling job and produced some of his best work yet for us. There are some absolutely extraordinary illustrations in this latest book. I very much hope we'll be able to work with him again on something soon!
Richard Wainman - Floris Books
Beehive are one of the best companies in the industry we get the pleasure of working with day-in-day out. The professionalism and dedication form all of the team is second to none. And we would not be able to deliver our projects without their hard work and collaborative approach.
Sophie O'Rourke - Managing Director, EMC Design
Working with Beehive is always a pleasure! Fantastic artists, great communication and always on schedule. I look forward to working with Beehive and their lovely artists again in the future.
India Holden - Maverick Publishing
It's been an absolute pleasure working with Helen and with all of you at Beehive. Helen has done a massive amount of work for this series and her illustrations have really brightened up our books. I'm sure the children are going to love them. Hopefully, we'll have the opportunity to work with her again in the future.
Melissa Wicklund - Schofield and Sims
I just wanted to say how impressed I've been with all your illustrators on the Big Cat books. They've all been on time with no complaints over our demands! And BEAUTIFUL artwork. We will be coming back for more next time. Thank you and your staff!
Emily Hooton - 2hoots Publishing Services
Dusan Lakicevic did an outstanding job illustrating my book. He dutifully followed detailed art specifications and magnificently portrayed a diverse cast of characters. He also created the exciting scenes necessary to draw in and support developing readers. Having worked with dozens of illustrators in educational publishing, I'm happy to attest to Dusan's engaging style
Ann Gianola - Author of The Stolen Pharaoh for Delta Publishing UK
Friendly, professional and always a pleasure to work with the Beehive team. Their artists produce fantastic artwork and never let us down!
Kamae Design
Beehive Illustration is a pleasure to work with. Their team is super efficient, friendly and always helpful. Over the last 20 years, we have worked continuously with their illustrators who continue to surprise and delight us.
Rebecca Crabtree - Wild Apple Design
You're like the 4th emergency service to a panicking art editor!
Sally Spray - Freelance @ OUP
Working with Beehive Illustration has been a dream. One of the best parts of creating the Shinoy and the Chaos Crew series has been seeing the staggering artwork develop into stunning final pieces that have always exceeded my hopes and expectations. It has been a huge pleasure working with such a talented, professional and friendly team.
Chris Callaghan - Author of Harper Collins Shinoy and the Chaos Crew
My first venture into writing Children's illustrated books came to a grinding halt until I was directed by a friend to Beehive Illustration. Through Beehive, Rupert Van Wyk managed to illustrate 3 books absolutely beautifully. To my chagrin, the first comment from most readers is "what beautiful illustrations" - never mind about the author!
Penny Tuttey
We are very happy to put work your way. As you know our requirements so well now, you save us a lot of time and hassle in dealing with individual artists.
Anne Kispal - Senior Research Manager, National Foundation for Educational Research
Working with the Beehive team over the last 12 years has been an absolute pleasure. Not only with individual attention to project handling, but 'can-do' attitude and approachability, make working on projects an easy and happy teamwork experience
Carolyn Gibson - Designer
Professionalism combined with enthusiasm makes it a pleasure to work with the Beehive team. Their illustrators do a fantastic job and understanding the project and customer requirement is key to our work and the team at Beehive take this on board ensuring we always have the right illustrators working on the project. We always receive the same attention to detail and hi...
Jo Barker - Hart Mcleod
Working with Beehive Illustration has been an absolute pleasure! They moved mountains to help me illustrate my children's book. Contact with the illustrator (Mike Phillips) has been smooth and always very quick. But most importantly, Mike and the agency made everything possible - Mike is supremely talented and he brought all the characters to life in a way that made th...
Tereza Matysova - Author of Spikey. Published by Compass-Publishing UK
We are really delighted with the amazing work which is being done by Beehive artists on this project, and it's always a pleasure to work with your team.
Sophia Matthew - Oxford University Press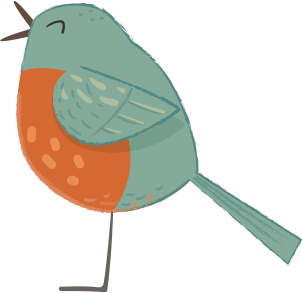 Rewards
For every new job we receive, and in addition to the delicious Dairy Milk chocolate, we're giving away beautiful wild flower seeds in support of the Bees. For those larger jobs over £1000 we're continuing to give away Honey Point rewards which can be redeemed for a wide range of online vouchers.